43万0,000人以上の研究者をサポートしてきたトレーニングソリューション
マイペース型の総合コース
数え切れないほどの多彩なモジュールで、大学による指導時間を129時間カット
年中無休のカスタマーサポート
迅速で親身な窓口対応
カスタマイズされたマルチフォーマットのブレンド型学習
非英語ネイティブの著者のために作られた、5000以上のコンテンツ
マルチリンガルの出版エキスパート
16年以上の指導経験を持つマルチリンガルの出版エキスパートが対応
業界リーダー
2002年から出版支援サービスを提供している世界最大の著者サポート企業
個別コーチング
192か国で43万0000人以上の 研究者を指導
グローバル展開
世界各地でオンサイト/オンライントレーニングの実施を支援
異文化の尊重
文化の違いに合わせてトレーニングを実施
年間ライセンスに関する詳細
Thank you for all the useful tips you shared with me about the right steps to write a good paper. I encourage every researcher, especially young ones, to sign up for these. I found that all the expertise I gained by trial and error through the years of submitting articles and receiving the reviewers comments are organized in a simple way here. Also I found some new information I were not aware of like how to write acknowledgment and how to cite from internet sources.
Allow me to share my experiences before and after Editage Insights. I am a hopeless and a discouraged researcher. An expert researcher mentored me but I was never encouraged, it pains to receive comments about my proposed topic, how I conceptualize and a lot. Until I came across Editage Insight. During that time, I said to myself, I will find my way to learn, and I promised to myself, I will be a good researcher and I will find my space in this scholarly world. I have been to Sage, Elsevier online training, and materials, but I've never been as happy as I am with Editage Insight. I drew my strength in every challenge I get from Editage, and I am working enthusiastically now, with all the advises and tips. I look forward also to subscribing to your editing services when my paper is done. I hope to see myself not only a researcher but also a reviewer in the future, and wherever this endeavor leads me, I shall always look back and remember Editage Insight.
Before, I had only 2 papers published in International Peer Review Journals. May be because of my writing style ( I do not belong to an English speaking country) and inability to show the right research format and the substantial contents of each component part of research to the journal reviewers. After almost 1 year of diligent reading of your tips, especially on theoretical framework and gap in knowledge, as well as proper table and figure presentation, I was able to publish more than 10 papers in most Thomson and Reuters and a few Scopus Indexed Journals.
At the first sight, writing an article seems to be so easy. But when you start the writing process, you figure out that it's not that simple. For me, there were so many questions running through my head like which part should I begin with? what tense should I use? how could I introduce the references? and so many others. So, I started writing my manuscript without really answering those questions, I wrote it based on my supervisor guidance along with what I have seen in the other articles. The result was good, but I was still wondering about a lot of things. Then, I was introduced to this course which gave me a lot of useful tips and answers to my previous questions. And not only that, I learned a lot of new things about writing skills and kept me updated with the new methods and techniques. I recommend everyone to sign up to these daily tips because they are really worth taking.
200人の感謝の声を一部抜粋
Learn more about how our training can increase your university's research portfolio
Caven Mcloughlin
Consultant Academic Publication Trainer
Professor Caven Mcloughlin is a current, active Fulbright Specialist in Journal & Grant Writing with a mandate to consult with faculty about how to get their work accepted by prestigious, high-impact, English-language journals. He has recent experience in assisting scientific, medical & social science researchers in universities in China, India, Turkey, South Korea & South Africa. Dr. Mcloughlin has 20+ years of experience as a journal editor in his field of child psychology.
Dr. Jacob D. Wickham
Academic Trainer
Dr. Jacob Wickham, Managing Editor of Integrative Zoology, is an Assistant Professor at the Institute of Zoology, CAS, and Adjunct Professor at the Department of Entomology, Rutgers University. An award-winning and celebrated zoologist, Dr. Wickham has over 15 years of experience in academic publishing and had published several papers in high impact journals.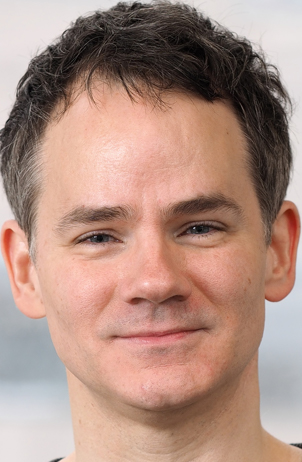 David Kipler
Consultant Academic Publication Trainer
David obtained his certification as an Editor in the Life Sciences in 2005. In addition, he has acquired extensive experience as an instructor in English reading and writing and English for Medical Purposes: he was a member of the Toho University Faculty of Medicine for 14 years and has held faculty appointments at top universities in Japan, including The University of Tokyo and Keio University School of Medicine. David has long been involved in biomedical publishing and has served as language editor for several journals in Japan, including the Journal of Epidemiology. David has written and presented on English education in Japanese medical universities, medical terminology, and professional development for biomedical communicators and is coauthor of the Medical English Listening Course for ALC NetAcademy. He is a member of the American Medical Writers Association, the Board of Editors in the Life Sciences, and the Japan Society for Medical English Education.
Dr. Yang Gan
Academic Trainer
Professor Yang Gan was awarded a PhD degree by the Chinese Academy of Sciences in 2001. Before he took the full professor position at Harbin Institute of Technology (HIT) in 2007, he worked as a postdoc/visiting scholar in Australia and China. He has published >60 papers/patents on surface physical chemistry, nanomaterials, and nanomedicine. He won the HIT Teaching Excellence Award in 2014, the first Frans Habraken Best Paper Award in 2013. He was elected the Fellow of the Royal Society of Chemistry (FRSC) in 2015. He serves on the editorial board for several international journals on multidisciplinary areas, physics, chemistry, chemical engineering, and nanomedicine.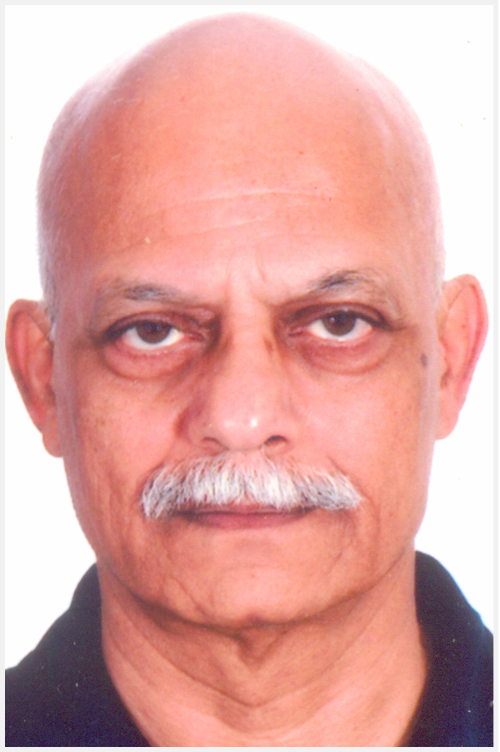 Yateendra Joshi
Academic publication trainer
Yateendra Joshi has been working for a decade as a scientist with the Indian council of Agricultural Research. He has worked with TERI (The Energy and Resources Institute) in New Delhi and currently divides his time between working for WISE (World Institute of Sustainable Energy) and Editage, training, copy-editing, and teaching. He has taught at TERI University, NCL (National Chemical Laboratory), IISER (Indian Institute of Science Education and Research) and also is a member of the committee of experts constituted by IGNOU, the Indira Gandhi National Open University, New Delhi. An accredited editor with Diplomate status certified by the Board of Editors in Life Sciences, Yateendra has participated in several international conferences of EASE, the European Association of Science Editors: Oxford, Helsinki, Tours (France), and Tallinn (Estonia). He is a Member of the Editing Office, Atomium Culture, Brussels, and a Member of the Editorial Board, Information Design Journal. His book, titled Communicating in Style, was favorably reviewed in a dozen international periodicals.
トレーナーたちは世界各地で活動しています...